Skip to main content
The COVID-19 Utility Municipal Relief Program can now provide more than one payment to utility customers with overdue utility bills that have experienced economic hardship due to the pandemic. Please contact Utility Billing Customer Service at 757-516-1001 for more information.
Franklin Cruise In - October 6, 2021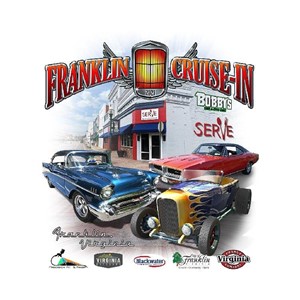 A weekly Wednesday cruise-In for car enthusiasts to meet in a family-friendly environment. Open to all makes, models, and years of cars, trucks, and bikes.
When: For 2021, every Wednesday evening from 4:30-7:30 starting April 28th through October 13th. Each season concludes with a Franklin Cruise-In Grand Finale. This year the Finale will be on Saturday, October 16th from 9:00-3:00.
WHERE: Main Street Parking Lot in front of the Fire Station, Franklin, VA
In association with: Bobby's Tire & Auto, Blackwater Community Events, and the City of Franklin Parks and Recreation Department