Skip to main content
Economic Development
The City of Franklin has successfully renovated 40,000 sq. ft. at what's now know as the Franklin Business Center.  Centrally located in downtown Franklin the facility is occupied with many tenants. Whether you are an existing small business or want to provide a new service, or engage in light industry, the Franklin Business Center will provide you with the environment, resources and property management staff to get your business growing the minute you open your doors.  Cost effective space, administrative services, and professional equipment such as phones, copy machines, fax machines, and computer access will all be provided.

For more information about the incubator, please visit the website for Franklin Southampton Economic Development Inc.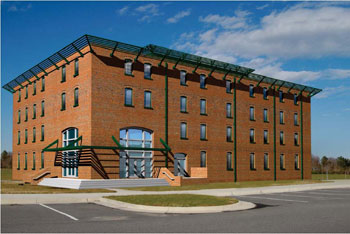 Why you will succeed in Franklin: 
Strong Board of Advisors
Program Management
Shared Office Resources
Access to Financing
Marketing Services
Flexible and Accommodating

You provide the imagination and initiative and we provide the environment to grow.
Build Your Business... Come to Franklin