Skip to main content
Due to Governor Northam's current order for Virginia to be in Stage 3 of COVID-19 recovery, City of Franklin city hall is now open to the public with social distancing and masks required. Please reserve the hours between 8:30am to 9:30am for those citizens over the age of 65 and those with compromised immune systems.
Airport
Location
FAA Identifier
FKN
Lat/Long
36-41-53.114N / 076-54-13.687W
36-41.88523N / 076-54.22812W
36.6980872 / -76.9038019
(estimated)
Elevation
41 ft. / 12.5 m (surveyed)
Variation
09W (1985)
From City
2 miles NE of FRANKLIN, VA

Airport Operations

Airport Use
Open to the Public
Sectional Chart
WASHINGTON
Control Tower
No
ARTCC
Washington Center
FSS
LEESBURG FLIGHT SERVICE STATION
(1-800-WX-BRIEF)
NOTAMs Facility
FKN (NOTAM-D Service Available)
Attendance
0800-1700
Pattern Altitude
TPA LGT ACFT 800', HVY ACFT 1500'
Wind Indicator
Lighted
Fuel
Fueling hours are business hours and 24-hour call-out service (with prior arrangement and/or call-out fee).
Call-out Service: 
 757-562-8764


Facilities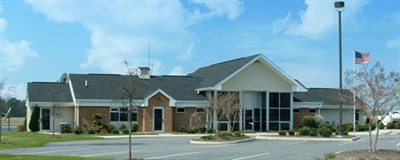 The Franklin Municipal Airport has a free conference facility that can seat up to thirty participants.  

Enjoy the local flavor by having a Franklin restaurant cater your next meeting at the airport.

To book the room call 757-562.8764
Services
The Franklin Municipal Airport offers a variety of free services:
Courtesy Transportation & Courtesy Car 
Aircraft Parking (ramp or tie down) 
Passenger Terminal & Lounge
Pilot Lounge
Restrooms & Shower
WSI Weather System
Other services are available for a nominal fee:
Hangars 
Flight school / Flight training 
Aircraft Rental 
Two Aircraft Maintenance Facilities