Skip to main content
The COVID-19 Utility Municipal Relief Program can now provide more than one payment to utility customers with overdue utility bills that have experienced economic hardship due to the pandemic. Please contact Utility Billing Customer Service at 757-516-1001 for more information.
Airport
Location
FAA Identifier
FKN
Lat/Long
36-41-53.114N / 076-54-13.687W
36-41.88523N / 076-54.22812W
36.6980872 / -76.9038019
(estimated)
Elevation
41 ft. / 12.5 m (surveyed)
Variation
09W (1985)
From City
2 miles NE of FRANKLIN, VA

Airport Operations

Airport Use
Open to the Public
Sectional Chart
WASHINGTON
Control Tower
No
ARTCC
Washington Center
FSS
LEESBURG FLIGHT SERVICE STATION
(1-800-WX-BRIEF)
NOTAMs Facility
FKN (NOTAM-D Service Available)
Attendance
0800-1700
Pattern Altitude
TPA LGT ACFT 800', HVY ACFT 1500'
Wind Indicator
Lighted
Fuel
Fueling hours are business hours and 24-hour call-out service (with prior arrangement and/or call-out fee).
Call-out Service: 
 757-562-8764


Facilities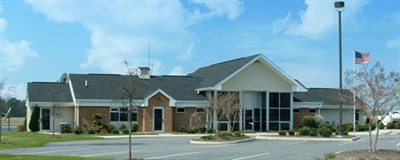 The Franklin Municipal Airport has a free conference facility that can seat up to thirty participants.  

Enjoy the local flavor by having a Franklin restaurant cater your next meeting at the airport.

To book the room call 757-562.8764
Services
The Franklin Municipal Airport offers a variety of free services:
Courtesy Transportation & Courtesy Car 
Aircraft Parking (ramp or tie down) 
Passenger Terminal & Lounge
Pilot Lounge
Restrooms & Shower
WSI Weather System
Other services are available for a nominal fee:
Hangars 
Flight school / Flight training 
Aircraft Rental 
Two Aircraft Maintenance Facilities