Skip to main content
City Manager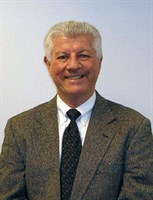 R. Randy Martin was appointed Franklin City Manager effective February 2012. In this capacity, he functions as Chief Administrative Officer of this Council-Manager governed municipality. He is responsible to the City Council for the administration of all municipal affairs. His duties include preparation and management of Franklin's multi-fund, $52 million operating budget and supervision of the City's 186 full time, 12 part time and 16 seasonal employees, as well as, direct responsibility for the delivery of services to the community.
Before coming to Franklin, Mr. Martin served Morehead City, North Carolina as City Manager for over sixteen years. Prior to Morehead City, he served as Manager of the City of King, North Carolina for eleven years. He served as a Community Planner for the State of North Carolina for five years and in various capacities with Stokes County, North Carolina for an additional two years giving him over thirty-four prior years of experience in local and state government.
Mr. Martin was born in Patrick County, Virginia in the Town of Stuart, yet he resided in his youth across the state line in North Carolina where he attended the public schools. He received his degree in Political Science with a concentration in Public Administration from NC State University in Raleigh, North Carolina. He received his professional certifications in Municipal Administration and Community Development Administration from the School of Government at the University of North Carolina at Chapel Hill. He also received Economic Development Professional Certification from the Institute of Political Leadership at the University of North Carolina at Wilmington. Throughout his career, Mr. Martin has held various professional affiliations including the International City Manager's Association. He was honored as a Life Member of the N.C. City and County Manager's Association. During his career he has held various related certifications in Economic Development, Code Enforcement, Grantsmanship, Planning and Management.
Upon his retirement from Morehead City and the state's Local Government Employees Retirement System, Mr. Martin was recognized by North Carolina's Governor with the state's highest civilian honor by being conferred membership in the exclusive Order of the Long Leaf Pine.
Contact Information
Email: rmartin@franklinva.com